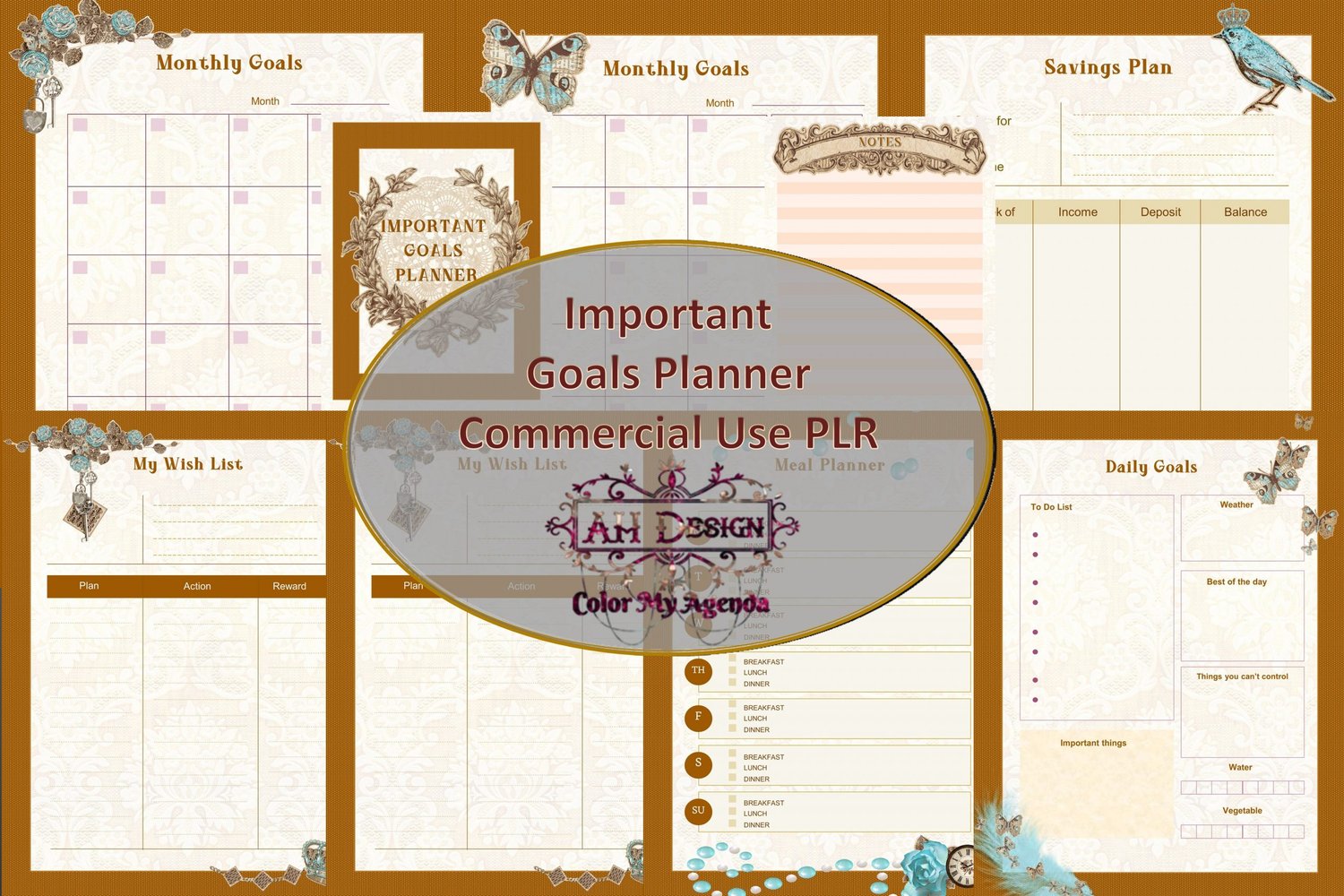 565 Page Important Goals Undated Planner
On Sale
This gorgeous earth toned planner has 565 pages in PDF form that you can turn around and sell as is right now with Master Rights, Resale Rights or Personal use. Your products contains 1 full 565 page PDF, 1 set of the basic jpgs (only what you need) and 1 basic PowerPoint file, also with just the basic designs you need.
You can duplicate, or print out as many pages as you need to create your own versions of this product.
The only thing you can not do, is resell the product with PLR, or sell the PowerPoint source files.
See a short version of the PDF below (all the pages you need)
art journals, calendar, commercial use, Daily, goals, hybrid, jpgs, mrr, pdf, planner, PLR, printables, resale rights, savings, weekly, yearly,